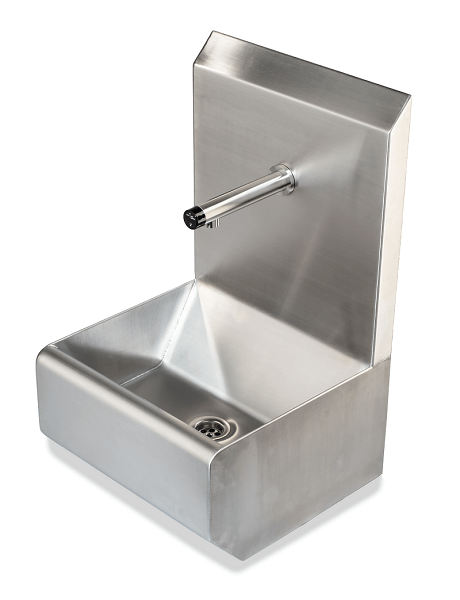 The stainless steel washbasins have a fully welded basin for optimal cleaning thanks to their generous radii.
Washbasins made of high-quality 1.4301 stainless steel meet the EU and US hygiene requirements as well as the electrical regulations VDE standards.
Capacity: 1 - 8 washing places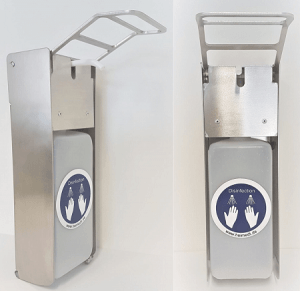 Disinfectant dispenser soap dispenser
Refillable Disinfectant dispenser in different designs
Automatically with a sensor or with an arm lever for manual operation. 
Optional: free-standing or for wall mounting, 500ml or 1,000ml bottles suitable for all types of disinfectants.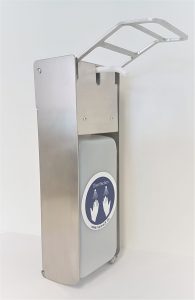 Of the electrical Shoe or boot dryer is made of stainless steel and adapted to the conditions in your company.
The boot and shoe dryer offers the best drying results thanks to years of experience in the production of dryers for shoes, boots, clogs and ski boots. 
Capacity: 10 - 500 pairs of shoes / boots per hour